Show Only:
Rating
Source
Personnel
Procedure
Review from A.
-
Source: RealSelf
-
Sep 21, 2019
Custom Consultation - Great Experience - I had an amazing experience with Dr. Jennifer Walden when I had my breast augmentation consult last week. She took her time with me to answer all my questions - (I came prepared with a lot of them because I was heavily weighing wether a fat transfer or implants would make most sense to accomplish my long-term goals and what would work best for my body). I felt extremely comfortable with her and after our consult, definitely trust her aesthetic and expert recommendations that were made. I'm so looking forward to my procedure and trust that anyone who has the opportunity to meet Dr. Walden face to face will have a similarly amazing experience as I did.
Review from Anonymous
-
Source: Vitals
-
Dec 09, 2019
I had a tummy tuck and fat transfer breast augmentation and am absolutely thrilled with my results. Dr. Walden blends her highly acclaimed medical expertise and professional surgical skills with a true sense of aesthetic artistry - all of which translates into a very successful experience! I am so grateful to Dr. Walden and her awesome team!
Review from Anonymous
-
Source: Vitals
-
Aug 09, 2018
The decision to have a breast augmentation done by Dr. Walden and her staff is one I am very proud of. I wanted to get the procedure done for many years but frankly was a bit terrified and would only feel better I told myself if I came upon the surgeon that would qualm these fears. I came upon Dr. Walden and based on her admirable background and qualifications I met with her. During our consultation I knew and felt very lucky to have the opportunity to have her as my surgeon. She is super professional, a true artist at work, she sees beforehand how and what route best seems fit for you and she has been doing this for so many years with consistent exceptional results. If you are worried or reluctant about a procedure such as this, Dr. walden is amazing. I just put it in her hands, knew I was under the best care and she did not let me down. I am so grateful, happy and lucky to have had the opportunity to have crossed paths with her. I am so happy with my new breasts, she and her staff did an unbelievably beautiful job, it truly is amazing. I could not be happier. Thank you so much!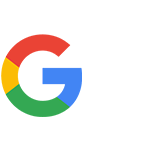 Review from A.L.
-
Source: Google
-
Jul 11, 2022
Dr. Walden and her team are absolutely amazing! From pre-op to follow ups, the whole experience could not have been smoother. They were friendly, responsive, and caring throughout the entire process. Dr. Walden took the time to understand exactly what I wanted and the results of my breast augmentation are absolutely phenomenal. I couldn't be happier! Thank you, Dr. Walden!!!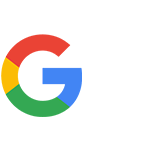 Review from C.K.
-
Source: Google
-
Feb 04, 2017
Firstly, my implant exchange surgery went great! I love the results! Dr. Walden had to remove my 30 year old implants which had ruptured. She had to spend two hours just cleaning out the debris left from the rupture. She stitched in pockets for the implants, as well as adding abdominal fat in order to make an incredibly natural look and feel. Like I mentioned, I am so happy! Secondly, I was given information before and after and at each followup, so I knew what to expect, what to do and what to look for. If I had additional questions, they were always answered to my satisfaction in person or over the phone. And thirdly, Dr. Walden and her entire staff are friendly, compassionate and helpful!