Show Only:
Rating
Source
Personnel
Procedure
Review from Anonymous
-
Source: Vitals
-
May 22, 2015
I received a breast augmentation with a lift. The entire procedure went smoothly from beginning to end. The staff was very attentive and seemed to really take their time to understand what I wanted. I am thrilled with the results and experienced very little pain. Dr. Walden has gentle hands!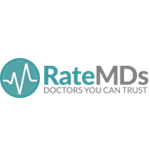 Review from Anonymous
-
Source: RateMDs
-
Jun 27, 2008
Jennifer Walden did my breast augmentation and lift in 2006 and re-do it in 2008 because I need a bigger size, she is the best. I?m please with the neatness, shape and size. I also did a tummy tuck in 2007 and i?m very pleased. She also corrects my friend?s implants. She is patient, understanding, and very attentive. She makes her self very well understood explaining the procedure.

Dear Dr. Walden, Dr. Walden has a very special way of making you feel important. I always felt in good hands. She is very personable with her clients, and I always felt I had direct communication with her anytime I needed, and that is rare to find. I felt very self-conscious about my small saggy breasts, and she gave me my desired cup size along with a lift. I feel and look like a new woman who is much more confident. I can wear anything I want now, and the best part is my breasts look natural. I want to sincerely thank you for the wonderful surgery and results. I am healing very nicely. I do plan to make it into NYC in July to have our next appointment. I just wanted to let you know how pleased I am! Please take care and thanks again to you and your great staff. - T.W.