Show Only:
Rating
Source
Personnel
Procedure
Review from A.N.
-
Source: Yelp
-
Jan 13, 2016
There is something to be said about feeling beautiful when you look in the mirror everyday... Kristin Gunn does exactly just that when it comes to injections such as Botox and Dysport! Love her and love this place! Nothing but professionalism with genuine personality and interest in what is going to help better your self image. I wish there were more stars to give!
Review from K.M.
-
Source: Yelp
-
Jan 26, 2016
I just got my dysport refreshed by the lovely Kristin Gunn! I've been going to Kristin for a few years now and she has always exceeded my expectations. She is very professional, but also very friendly and personable. I love that she makes great recommendations for me that aren't over the top... I never want to lose myself in the injection world (which I think could be easy to do). I do however, want to grow old gracefully... Thanks to Kristin, I can. She's awesome! The reception staff at Dr Walden's office is also very friendly and professional. Thanks ladies!
Review from M.Z.
-
Source: Yelp
-
Feb 12, 2016
I have been going to Kristin Gunn for almost three years for all of my MedSpa needs. I follow her wherever she goes! I have loved everyone at Dr Walden's office since following Kristin there last year. CoCo who works in the front and assists Kristin with her patients is equally as amazing! My favorite part about the treatments I receive from Kristin is the confidence and trust I have knowing she is doing what is best for me. Her subtle approach ensures you always leave with the most natural results while still achieving the look you were hoping for. I have received Dysport, Botox, filler and laser treatments loving them all! She truly is the best! Xo
Review from M.B.
-
Source: Yelp
-
Apr 02, 2017
I have switched solely to Tracey Grant for all of my injections, specifically Dysport. She has trained extensively and I trust her completely. She knows my face and where my muscles pull. Her work is precise and I always leave with complete confidence in her work. She takes notes and begins each session with my history check up. Also, I am squeamish with needles. It takes a lot for me to get these injections. Tracey gets it and always does a great job with my skin AND my nerves.
Review from M.A.
-
Source: Yelp
-
Apr 02, 2017
I moved to Austin from Houston a little over a year ago and hit the jack pot when I met Tracey Grant! I am extremely picky when it comes to choosing someone to inject botox/dysport. She's the best injection specialist i've ever had! I started getting dysport in my Glabella when I was 25 because I always looked like i was frowning. I've been told by every injection specialist that I have a super strong and "stubborn" Glabella and have never been satisfied with the results anyone else has given me until I met Tracey! She's literally made it perfect now. I love the way I look 🙂  It took a few appointments to get the amount I needed right but it's only because she starts low and adds in as needed! She is very thorough and always follows up with me to make sure I'm happy with my results. That being said, back in January I decided I wanted to add some volume to my lips, specifically the top one, I am SO happy with the results. Even my husband was like "Wow!" Tracey is truly amazing and I'm so thankful! I will never send my friends to anyone else! I promise you will not be disappointed...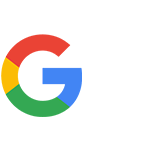 Review from D.P.
-
Source: Google
-
May 26, 2023
I recently had the privilege of trying a Dysport treatment, and I must say, it was an absolute game-changer. From the moment the treatment began, I could feel the remarkable difference it made. My practitioner administered it with expertise, addressing my specific concerns and achieving beautiful results. Not only did it significantly reduce lines and wrinkles, but it also provided a natural-looking enhancement that boosted my confidence. With its long-lasting effects, minimal downtime, and overall transformative impact, this injectable treatment comes highly recommended for anyone seeking an effective way to rejuvenate their appearance.