MEET JENNIFER WALDEN, M.D.
ABOUT DR. JENNIFER WALDEN
Dr. Jennifer Walden is a fellowship-trained aesthetic plastic surgeon and the President of The American Society for Aesthetic Plastic Surgery (The Aesthetic Society). She has a full-scale cosmetic surgery practice and two medical spas in Austin (The MedSpa at Walden Cosmetic Surgery & Laser Center and The MedSpa at NW Hills), as well as a medical spa in New York City (Skintology I The MedSpa Manhattan by Dr. Jennifer Walden). The loves of Dr. Walden's life are her twin boys, Houston and Rex. The family resides in Austin, Texas in Westlake Hills.
Procedures Performed and counting!
Dr. Jennifer Walden is the top female plastic surgeon in America in the facelift category according to Newsweek's America's Best Plastic Surgeons 2021.
Results of Newsweek's 5000+ survey of peers nationally show she is tops in all surveyed categories. According to Surgical Times, "Texas is also home to the only female plastic surgeon voted as among the best in each of four categories. Dr. Jennifer Walden appears on Newsweek's best-of 2021 lists for rhinoplasty, breast augmentation, facelifts, and liposuction".
Lauren Barton
Kim Chase
Becky Triana
ELIZABETH BROOKS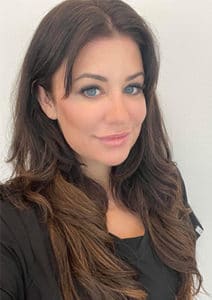 COURTNEY GRANT-SCANDARIATO
Brooke Milligan
Portia Saucedo
ASHLEY JOHNSON
Erin Cosentino
Amaris Porrata
JENNIFER WALDEN MD, FACS
SPECIALS & PROMOTIONS
Get details on our newest treatments
the latest deals!
MEMBERSHIPS
Sign up for one of our monthly MedSpa Memberships to receive countless
benefits and discounts at both Austin MedSpa locations. Benefits include monthly discounts on injectable services, laser services, and retail products.
SHOP OUR SKIN CARE LINE
Physician-grade, private label skin care that's beyond skin deep.
Hands down one of the best experiences! Staff is amazing! Clinic is beautiful! The results from my procedure were absolutely ...
Meeting Dr Walden was such a blessing who changed my life- I will forever be grateful for her for performing ...
I had the best experience with Dr. Walden. Everything went so smoothly with my rhinoplasty and I'm incredibly happy ...
Dr. Walden and her team are absolutely amazing! From pre-op to follow ups, the whole experience could not have been ...
10/5 stars. Minimum. This is an office that provides top-notch care. They check on you regularly without being intrusive as recovery ...
I have been to the MedSpa several times this year and they will continue to get my support. Every time ...
OUR LOCATIONS:
3 LOCATIONS IN AUSTIN, TX

2 LOCATIONS IN MANHATTAN
3D VIRTUAL SIMULATOR
NOW AVAILABLE
See your new look before cosmetic surgery. Simply register, take 3 pictures of your face or body with a mobile phone or camera. Then securely upload them to your Crisalix account.
Thinning or losing hair can affect everyone, regardless of age or gender. This generally begins to appear around the hairline above the eyebrows in both men and women, but in ...
Read More

→
As we age, our faces tend to undergo the most aesthetic changes. Not only is it the most visible parts of our body and what others see, but the skin ...
Read More

→