A new solution to reduce stubborn fat deposits on the body, including the love handles and abdomen, is now available to patients in Central Texas. Austin, Texas based plastic surgeon Jennifer Walden is now offering SculpSure, a non invasive fat reduction procedure that takes 25 minutes. SculpSure has no downtime, allowing you to go back to work that very same day.
SculpSure works by using an innovative laser to destroy fat cells in the body. The laser efficiently eliminates fat while maintaining the integrity of dermal tissue. In 25 minutes, SculpSure treats fat deposits that years of diet and exercise have overlooked. The body eliminates these destroyed fat cells over time. Results can be seen as quickly as 6 weeks. Optimal results are expected at 12 weeks.
The clinical trials for SculpSure have been outstanding. Over 100 patients have participated in clinical trials. SculpSure has over a 90% patient satisfaction rate. See before and after photo below to understand the wide praise.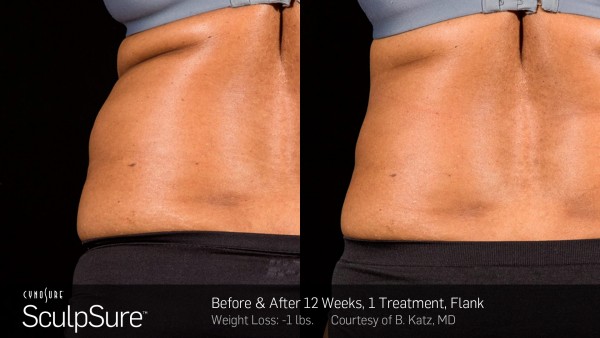 To schedule a SculpSure consultation click here. Check out the segment on KXAN with a real patient detailing her experience with SculpSure to treat stubborn fat deposits left over from childbirth. We hope to see you soon!