Texas plastic surgeon, Dr. Jennifer Walden, graces the cover of Texas MD Monthly magazine for the second time in the July 2017 Issue. Photographer Rudy Ximinez utilized the natural beauty of Austin's geographical landmarks as a setting to capture Dr. Walden in her element. From Mayfield Park and Reserve to Mount Bonnell, the blend of city meets country was executed perfectly. Read more for exclusive photos and more information on the landscape used for the shoot.
Mayfield Park and Reserve
Mayfield Park and Reserve is located in West Austin near the shores of Lake Austin. The cottage was built in the 1870's and was home to former Texas Secretary of State Allison Mayfield in 1909. The park is home to lush scenery, beautiful ponds, and most importantly peacocks! Peacocks are overflowing on the grounds of the Mayfield. Texas MD Monthly incorporated the peacocks into the shoot and the results were fantastic. Take a look below.
Mount Bonnell
The next location on the shoot was Mount Bonnell. Also known as Covert Park, we utilized two locations to capture the variety of the scenery. One location had a full view of the Austin skyline, followed by the nest location, a cliff overlooking Lake Austin. Dr. Walden rivaled the natural scenery in these photos which you definitely do not want to miss.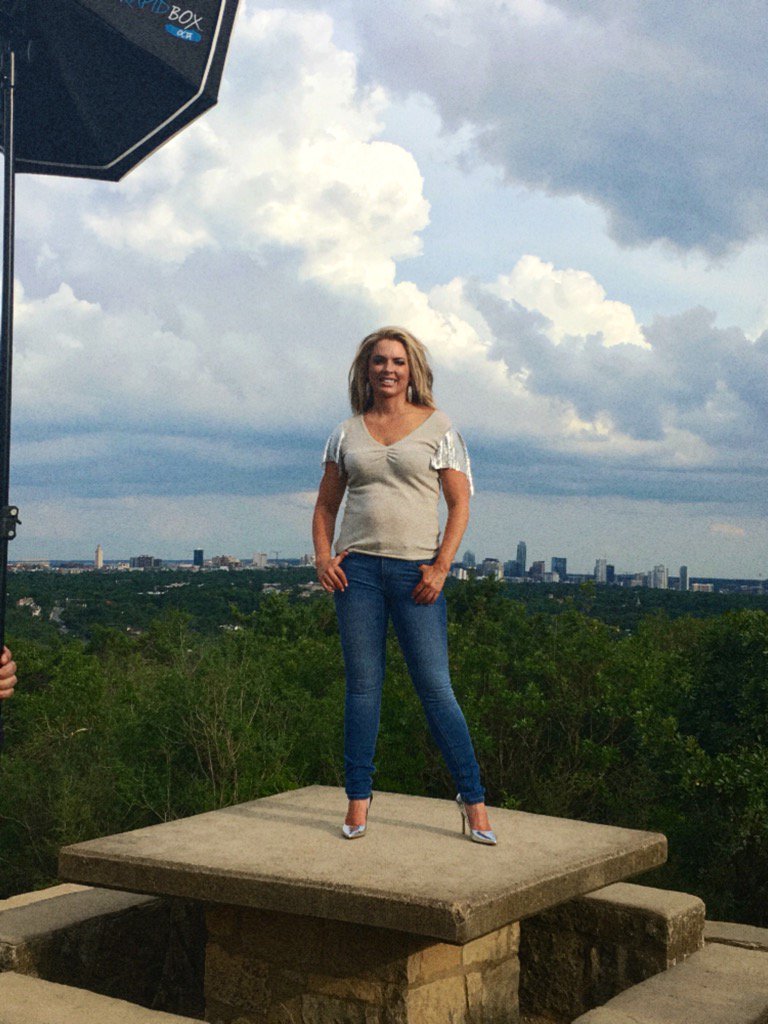 Pennybacker Bridge
We wrapped up the shoot at the 360 overlook with the famous Pennybacker bridge. This famous bridge was opened in 1982, and since then, serves as the background to countless selfies for Austin natives and tourists alike. In a bright orange dress, Dr. Walden rivaled the sunset as the day ended on our tour around Austin.
For more photos, be sure to catch the release of the July issue of Texas MD Monthly featuring Dr. Jennifer Walden here. For information check out the website!